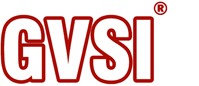 Honeywell EquIP – Explosion Proof, Corrosion Proof and Dual Thermal / Visual Cameras.
Honeywell is pleased to announce that the equIP series camera range now includes Explosion proof, Corrosion proof and Dual Thermal/Visual models. The new models are designed to ensure 24/7 business continuity without disruption in even the harshest environments whilst delivering advanced analytics including intrusion trace, temperature monitor and face detection.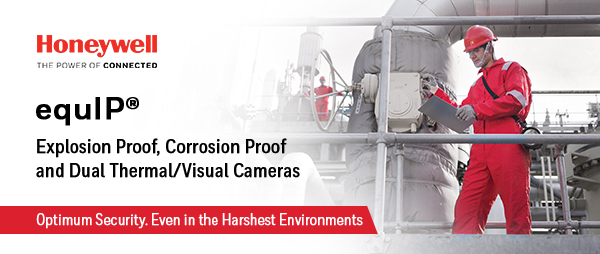 The new range provides an integrated security solution for Oil & Gas, chemical, Nuclear power plant & critical industrial facilities who require a trusted offering from the experts in Security to ensure regulatory compliance and worry-free operations that minimize business interruption while reducing total cost of ownership. The new line offers increased cyber security, a full range of cameras with a new simplified GUI design and high end unified look housing.
Exceptional image quality through latest low light sensor and dual sensor to ensure 24/7 safety and security

Reduced installation/maintenance cost & liability cost through fix cable, integrated wiper and washer solution, and high quality

Ensure business continuity by Live-view, record & play video without interruption during network, power or equipment failure

Optimize business productivity & security efficiency through Intrusion Trace, Temperature Monitor and Face detection
Part Code

Description

HEPB302W01A04

Explosion-Proof IP Camera, 1/2.8" CMOS, 1080p, 30x, 4.5–135 mm MFZ, 12 VDC/24 VDC/ 24 VAC, H.265, with wiper and 4 m armoured cable, ATEX/IECEx

HEPB302W01A10

Explosion-Proof IP Camera, 1/2.8" CMOS, 1080p, 30x, 4.5–135 mm MFZ, 12 VDC/24 VDC/ 24 VAC, H.265, with wiper and 10 m armoured cable, ATEX/IECEx

HCPB302

Corrosion-Proof IP Camera, 1/2.8" CMOS, 1080p, 30x, 4.5–135 mm MFZ, 24 VAC, H.265

HTMZ160T302W

Dual Sensor Thermal/Visual PTZ Dome, 336×256 (thermal), 1080p (visual), 30x, WDR, 60 mm fixed lens (thermal), 6–180 mm lens (visual), 24 VAC, H.264