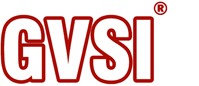 TIÊU CHUẨN BÁO CHÁY KHU VỰC BẮC MỸ - NFPA
Underwriters Laboratories, Inc. (UL)
Founded in 1894, Underwriters Laboratories, Inc. (UL) is an independent, not-for-profit product safety testing and certification organization. UL's focus is on conformity assessment in the areas of electrical devices, programmable systems and quality processes. They conduct almost 100,000 product evaluations annually, in accordance with more than 1,250 UL Standards.
For nearly two centuries, Factory Mutual (FM) Global has been preventing property loss by managing exposure with improvements in safety. Through scientific research and testing, FM Approval certifies industrial and commercial products in compliance with its own Standards, or other nationally recognized requirements such as those of the American National Standards Institute (ANSI). The "FM Approved" mark is essentially a third-party certification that products conform to the highest standards and reduce or eliminate property exposure, and thus, risk of loss. FM Approval for Fire Alarm products concentrates on Fire Detection, Signaling and Other Electrical Equipment. FM Approval Standards follow NFPA 72 guidance, and also focus on Central Station Service for Fire Alarms and Protective Equipment Supervision.
California State Fire Marshal (CSFM)
The mission of the Office of the California State Fire Marshal (CSFM) is to protect life and property through the development of fire protection engineering, education and enforcement. CSFM Listing and approval provides a resource for architects, engineers, local fire and building officials and other State agencies by ensuring that "Listed" products used throughout California have met recognized fire related performance standards; thereby eliminating the need for verification by all parties with performance.
Các phòng thí nghiệm thực hiện việc test các thiết bị theo các tiêu chuẩn mày nhà sản xuất cam kết (Product Listing) trong khi đó việc thiết kế và lắp đặt hệ thống báo cháy lại tuân thủ theo một bộ tiêu chuẩn khác. Ví dụ trong hệ thống tiêu chuẩn Mỹ thì NFPA được áp dụng, tùy theo từng ứng dung mà những chỉ số chi tiết hơn được áp dụng.
STANDARD AND CODE OF PRACTICE

BRITISH STANDARD (BSI)

AMERICAN STANDARD

BS-5839-1

BS-5839-3

BS 5839-6

BS 5839-8/9

NFPA 72

NFPA 75

NFPA 76

NFPA 101

PRODUCT LISTING

Accreditation Forum

UKAS

(uk)

DAKKS

(Germany)

ANSI

(USA)

Singaporean Accredited Council

Accreditation Bodies

LPCB

VDS

UL

FM

TUV SUD PSB

3rd Parties Accreditation Company
NFPA 72:
Trong phần chia sẽ dưới đây người viết tóm lượt các điểm quan trọng mà NFPA 72 yêu cầu trong việc thiết kế. Để đảm bảo tính trung thực của nội dung một số nội dung chi tiết người viết sẽ giữ nguyên phiên bản tiếng Anh và ghi chú hoặc tô vàng. Nội dung mang tính chất tham chiếu cho việc thiết kế không nhằm mục đích thương mại.
Về vị trí lắp đặt đầu báo:
- Trên trần giả và sàn nâng:
- Lưu ý về phân tầng nhiệt độ khi lắp đặt beam (Trích NFPA 72-2016)